Not just sport
How can free access to sports facilities in public spaces be considered a priority compared with the reinforcement of security and the greening of cities?
The installation of gymnastic apparatus requires neither a large budget nor major work. The speed with which such apparatus can be deployed on site in all seasons may be the first sign, ideal as it is quickly visible, of the ability of municipal authorities to manage emergencies well. Beginning with the security and ecological expectations that naturally require greater planning than the installation of a few barriers and flower pots.


The MOUV'ROC® range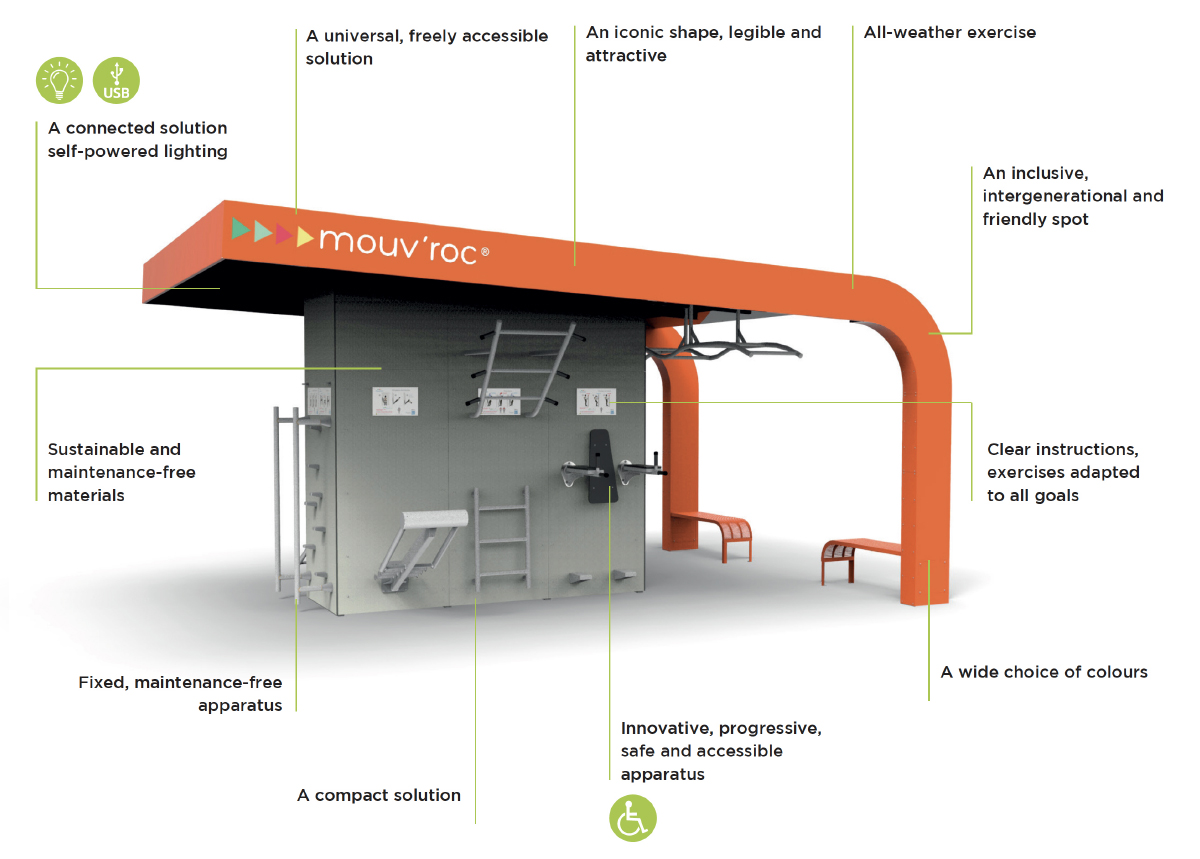 Mouv'Roc®, an acknowledged and highly acclaimed solution that, thanks to the consideration of all citizens in its planning, guarantees a lasting investment in wellness.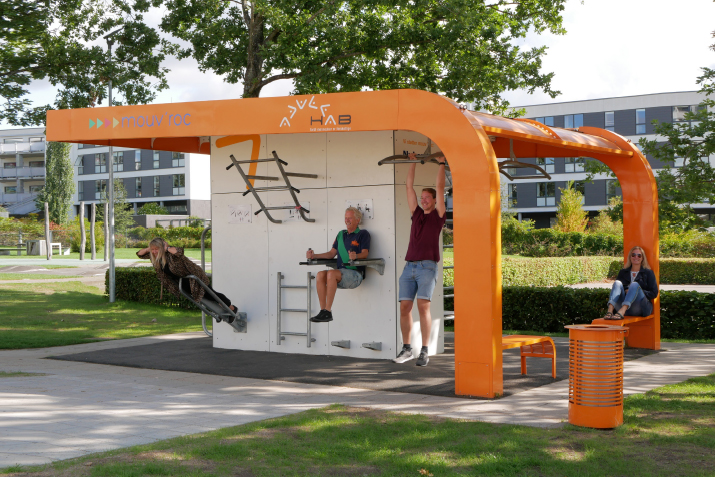 The MOUV'ROC® OPEN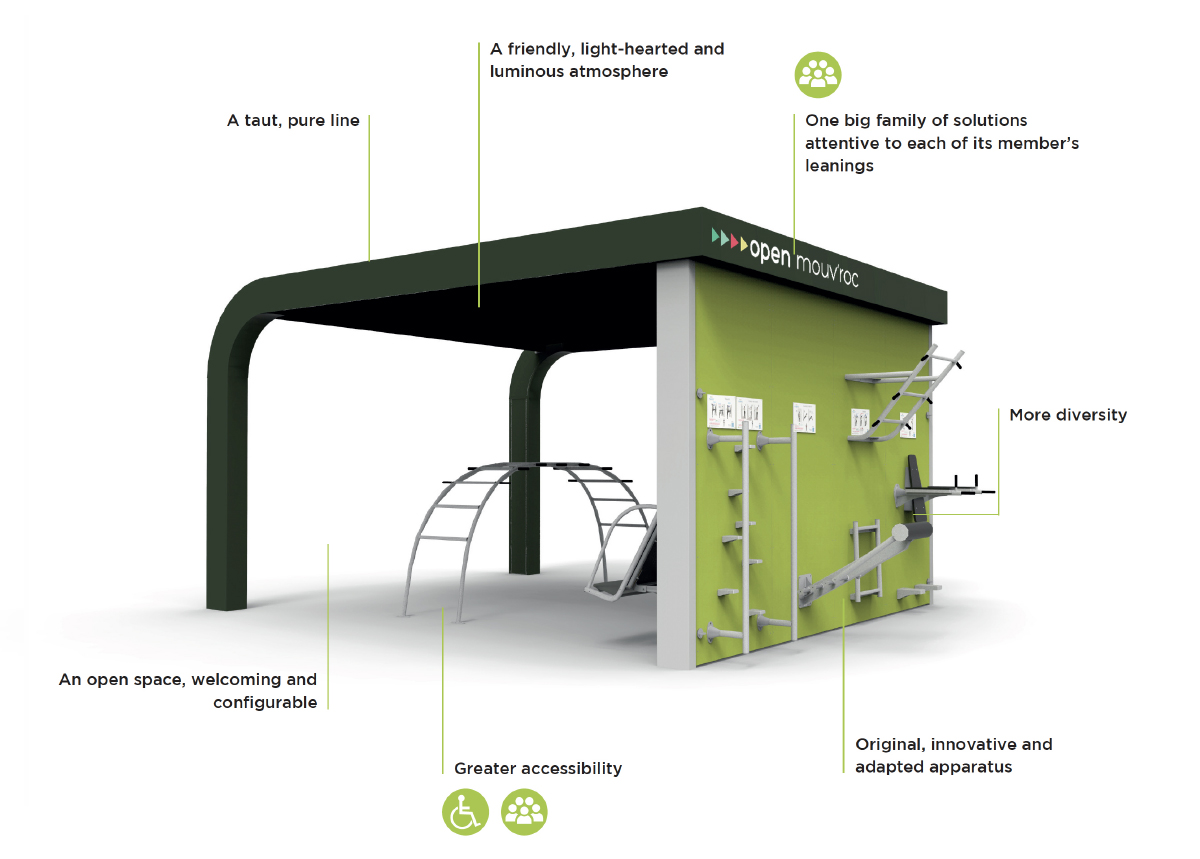 Open Mouv'Roc® welcomes an ever-increasing number of users: adding a feminine touch, it offers specially elaborated exercises and ergonomics, and adapted to different environments, it helps ensure equal access to outdoor areas.
Specially equipped to satisfy the specific needs of seniors, our apparatus go further still to ensure the accessibility and stepping up of health policies.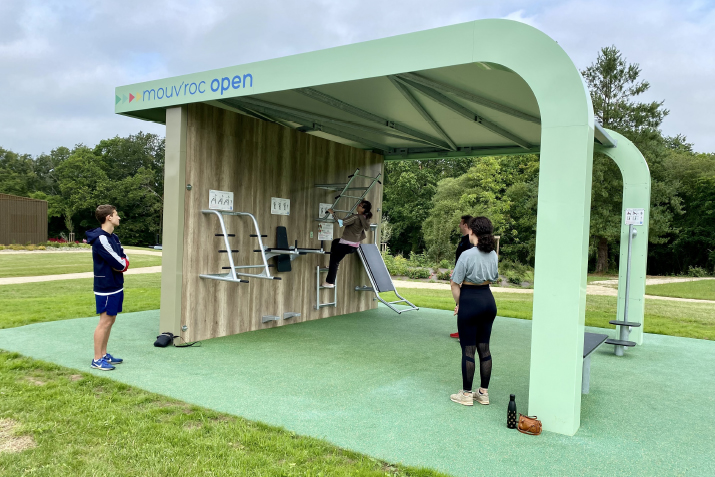 The Sport & Health solutions created by Sineu Graff are adapted to each one of us: junior or senior, experts or novices, disabled or fully mobile, in good health or sick, overweight, or recovering from illness… our apparatus lets you stretch, work out, keep up or increase your strength.