GREFFON: why not rejuvenating your street furniture?
Entering the design competition set up by FédérationFrançaise du Paysage (French Landscape Architects Association) and Sineu Graff in January 2021, "Inventing the street furniture in the cities of tomorrow" Gwendoline Dos Santos imagined Greffon (Graft in English): a system allowing the reuse of old street furniture in the public realm.
THE GREFFON SYSTEM
Elements of street furniture - backrest and / or seating - are grafted onto existing benches, allowing the reuse of the old street furniture, while creating new postures.
Example with a Link bench: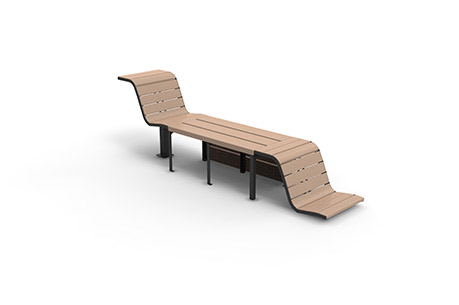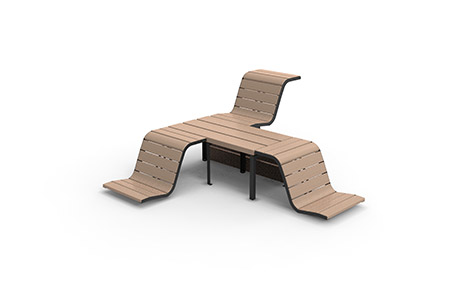 Multiple combinations are possible for new uses of the furniture.
Greffon adapts perfectly, for example, to the Link, Idylle or even Affinity benches.
GREFFON: FURNITURE IN ITS OWN RIGHT
Greffon also exists independently, by associating one or more Greffon stools with the backrest and seating elements, to create modern and comfortable street furniture.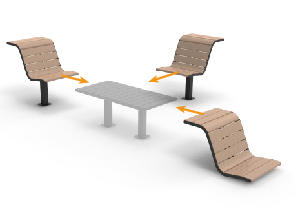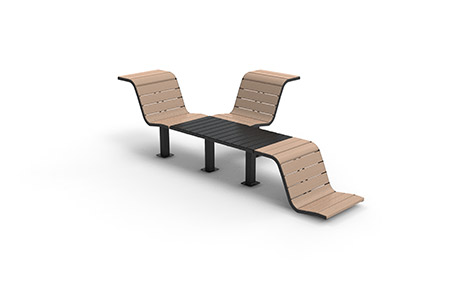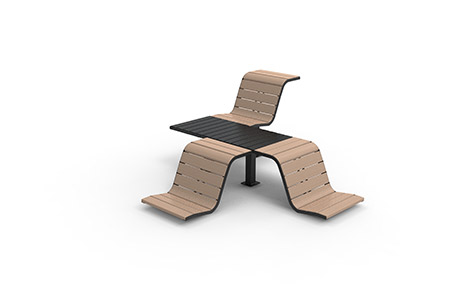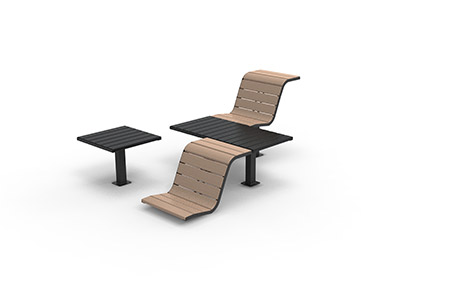 CIRCULAR ECONOMY FOCUSED
The Greffon elements are eco-designed from sustainable materials such as steel, wood or reinforced recycled plastic.
The slats are available as spare parts in case of wear or a damage.
The reuse of the old furniture gives them a second life, thus encouraging the circular economy.
GWENDOLINE DOS SANTOS
Freelance Landscape Designer
Plastic Artist
Winner of the Sineu Graff - FFP Design Competition in the Landscape Designers Young Talent Concepts category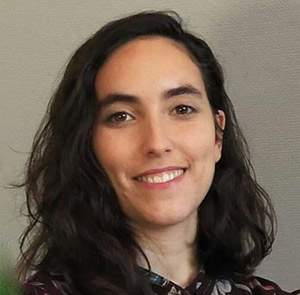 In Partnershipwith with FFP (French landscape federation)
https://www.f-f-p.org/