BOBINE
The second edition of the design competition "Inventing Tomorrow's Urban Furniture", jointly organised by Sineu Graff and the French Landscape Federation (FFP), was won by landscape architect Coline CHABIRON, in the Young Talents category, with "Bobine".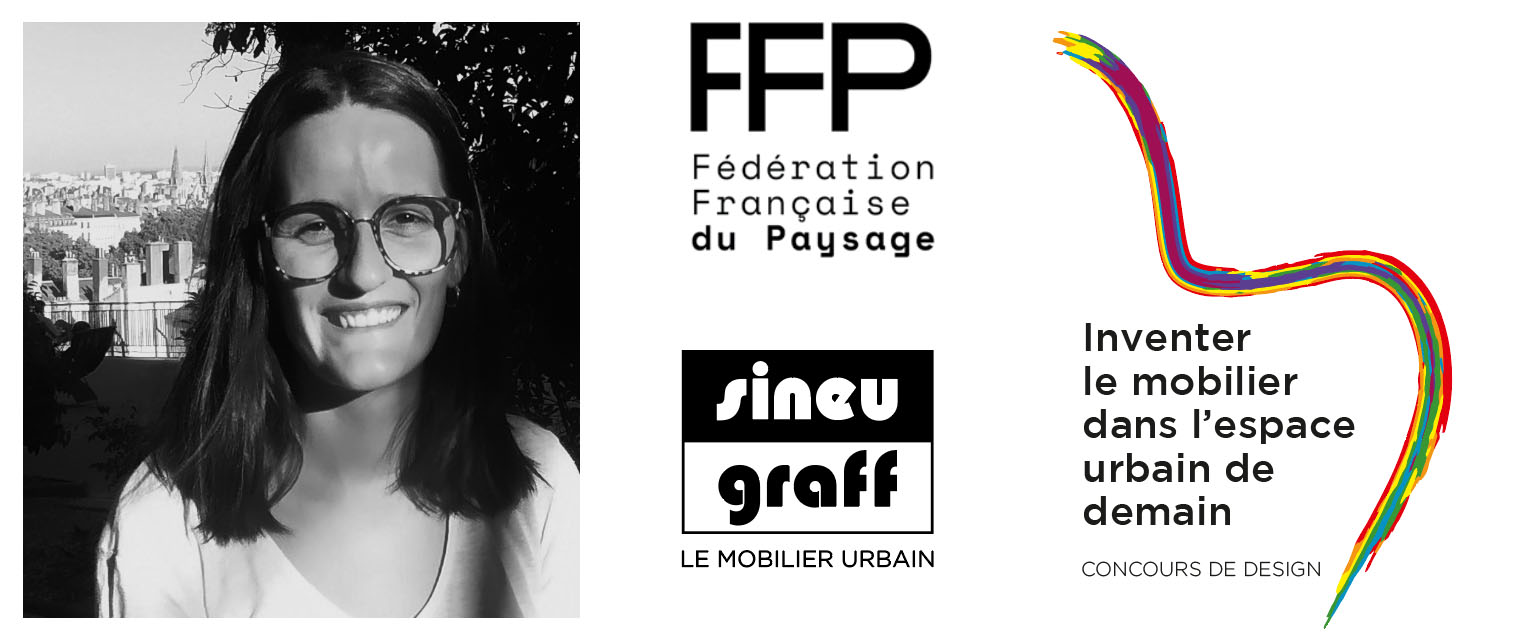 Coline CHABIRON, Landscape architect, at the origin of «BOBINE» concept
ECO-DESIGN FURNITURE
Bobine's deliberately simple design encourages the use of optimised resources and production methods. The unique continuous steel structure ensures that the furniture is strong and stable. The steel is zinc and powder coated, painted with our Powder Blast process, or galvanised. It offers a wide range of styles and durable colours so that the furniture remains beautiful and attractive over the years.

We chose larch wood to use for the panels. Larch is a dense Class-3 wood that can be used outdoors without treatment. The larch used by Sineu Graff is sourced locally and is PEFC certified. The creative concept of "Bobine" adapts easily to urban life, simple in form and versatile in use. This choice of durable materials combined with sober manufacturing is perfectly in line with our approach to sustainable development.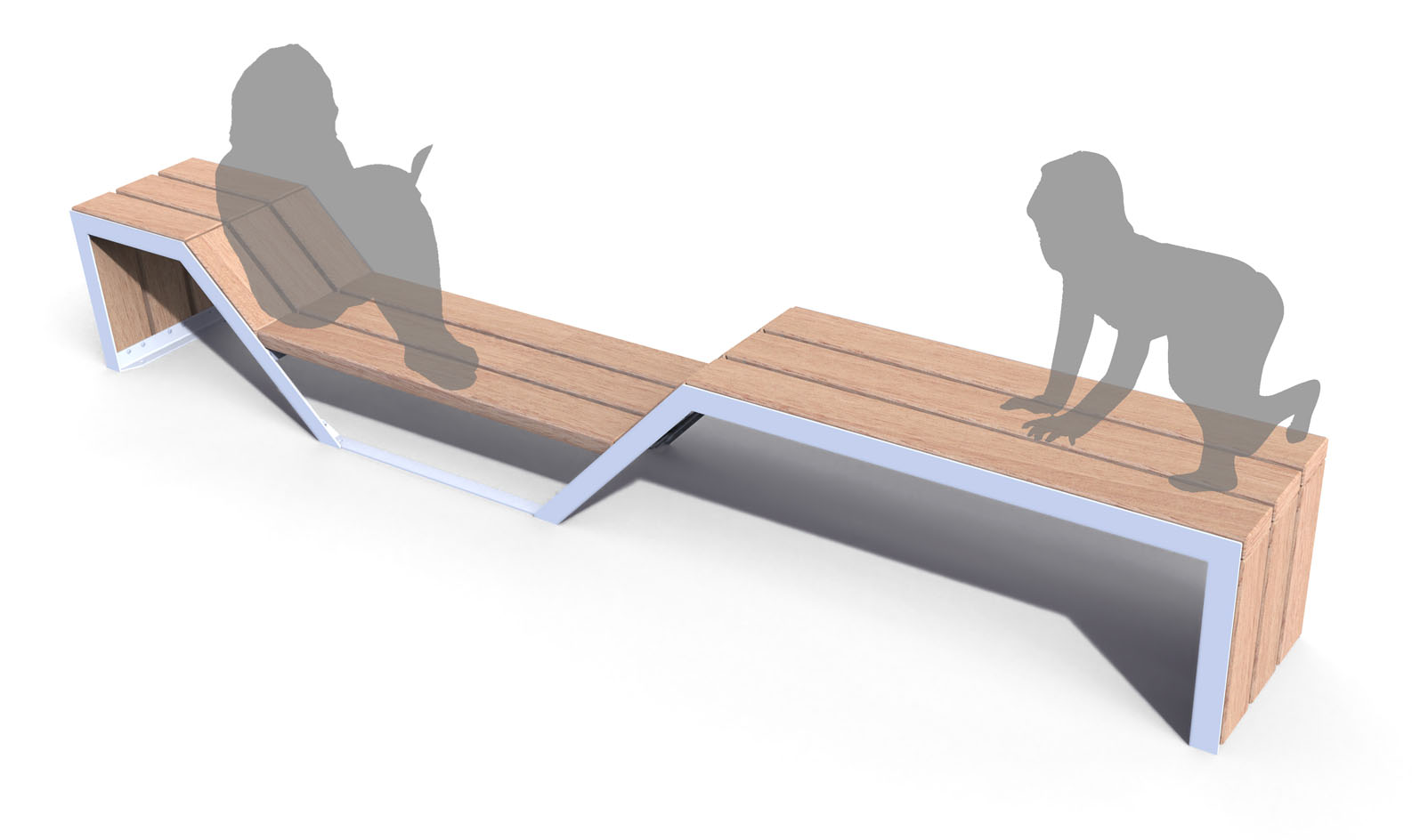 INDIVIDUAL AND COLLECTIVE
The creative concept of "Bobine" adapts easily to urban life, simple in form and versatile in use. The simple shapes stimulate the imagination beyond the notion of outdoor furniture. The asymmetrical, variable-length seats unite the individual with the collective.

The furniture is designed to allow for multiple postures, aims to limit the overload of public spaces while provi-ding a variety of uses. This furniture can be used in any urban context.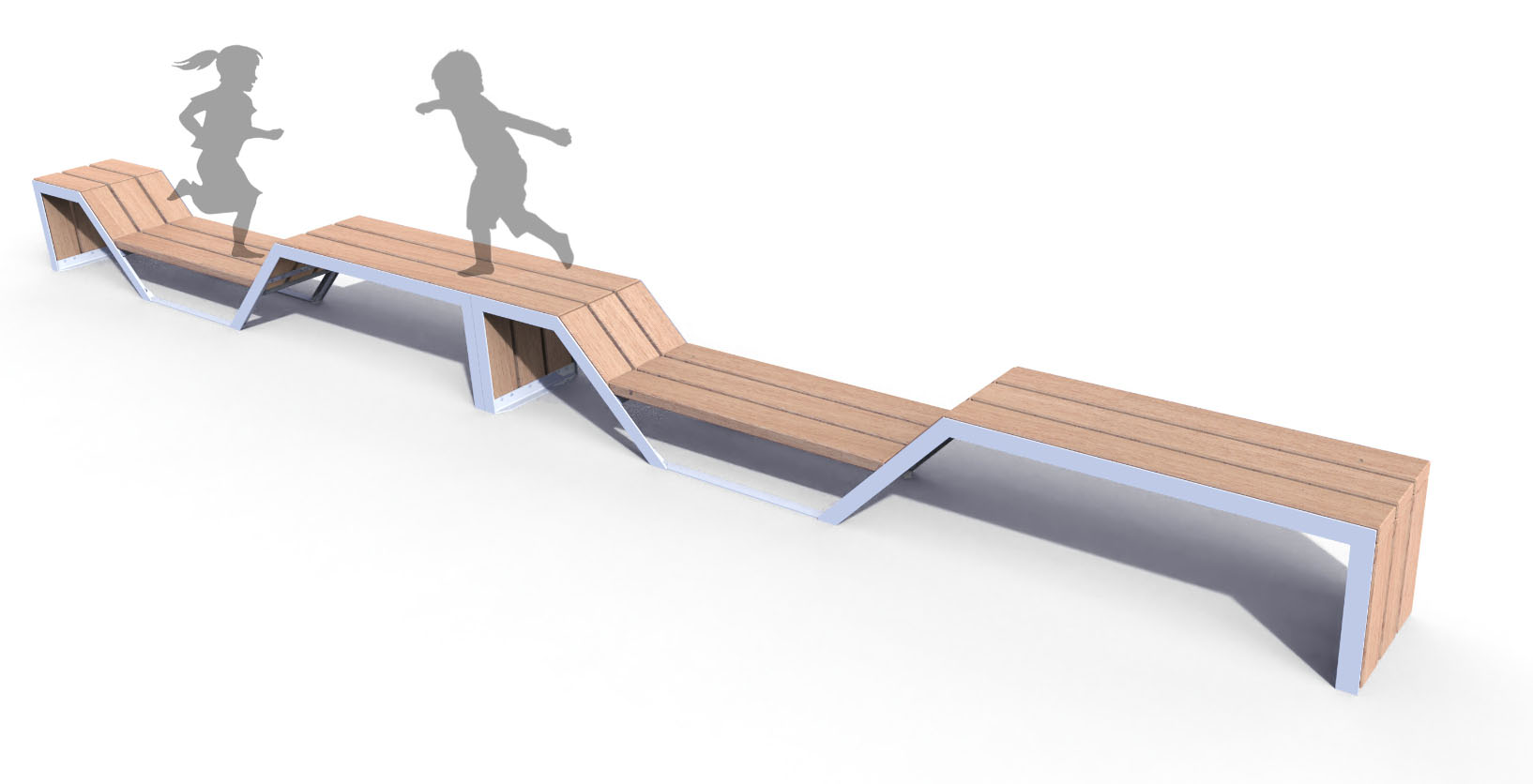 2 END TO END MODULES
Integrating "Bobine" rejuvenates neighbourhoods, at the foot of buildings, on pedestrian streets or pavements. In parks or public squares, the modules can be used to create wide or long platforms.

The fine and generous design is intended to create rhythm, to accompany the linearity of the city without hindrance. It brings life and feeling to open spaces.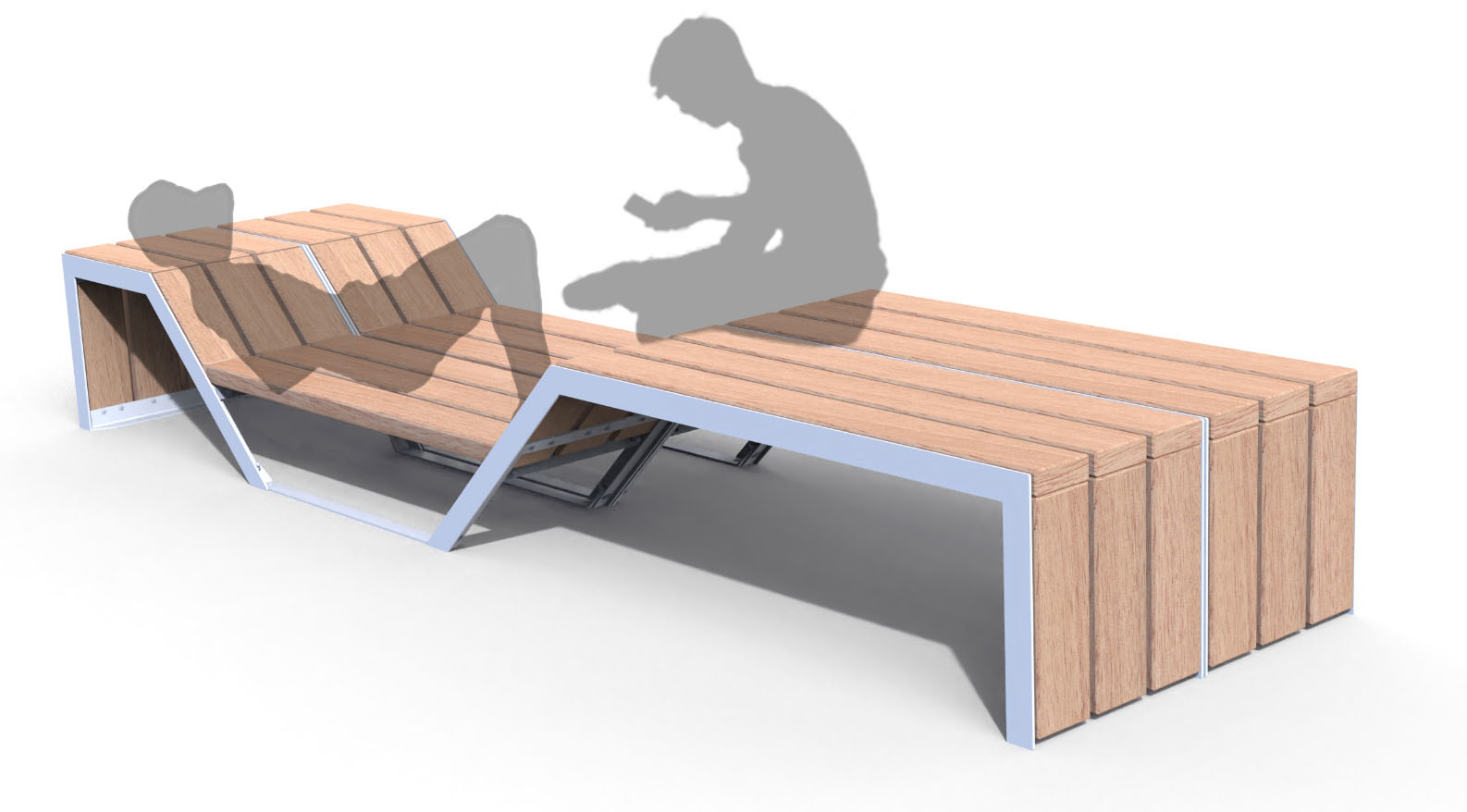 FURNITURE THAT UNFOLDS POSTURES
BOBINE frees people in the way they adopt a resting posture, somewhere between a classic sitting position and sunbathing. It offers areas to express entertaining themes. Installed end to end, face to face or side by side, "Bobine" can be used in all possible settings. Other uses can be developed freely, inventing new modes of expression in public spaces! The sense of living together develops naturally as users gravitate to, and adopt, these 3.2 metre benches.