Steel Garden
In order to help cities re-introduce nature, Sineu Graff offers "Steel Garden", an aesthetic and huge structure made of Corten steel, for soilless cultivation in urban areas.
Its shape can be adapted to the surface being developed. Affinité-type wood seatings match perfectly with the corten steel structure to create a furniture for peaceful moments.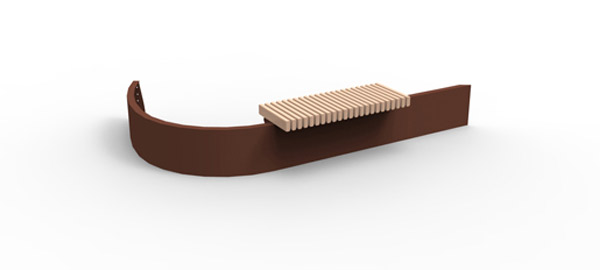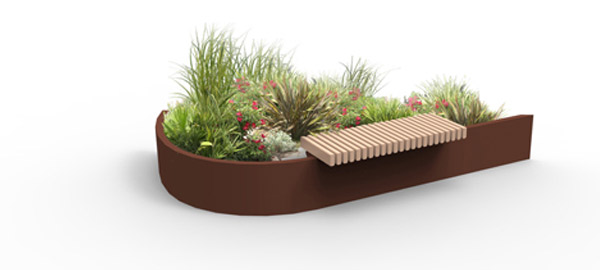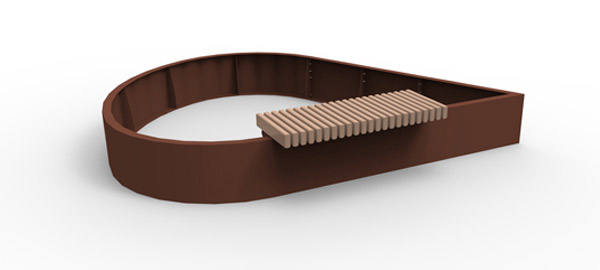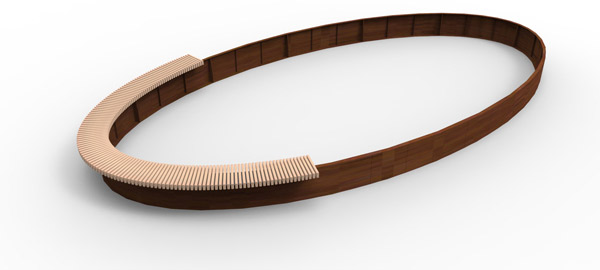 The use of Corten steel for the fasia and exotic wood for the seatings gives the furniture a pure and natural look.
> Steel Garden enhances the layout while creating social spaces as close as possible to nature.