Mobile Gardens
The Mobile Garden is an innovative solution for temporarily or permanently urban spaces that cannot be planted in directly. Location for relaxation, the Mobile Garden is a form of decoration that ensures the reintroduction of nature into the city, and that encourages socialising.
This furniture can be customised by mixing colours and vegetation. These gardens can be combined to create a customised layout. The seating is a ribbon of wood enveloping the raised base. The area that can be cultivated is made of planting tubs.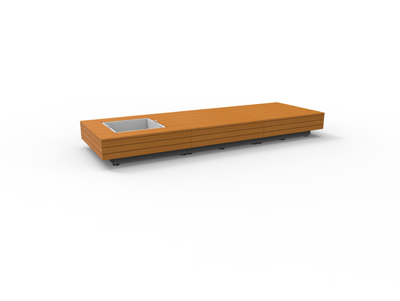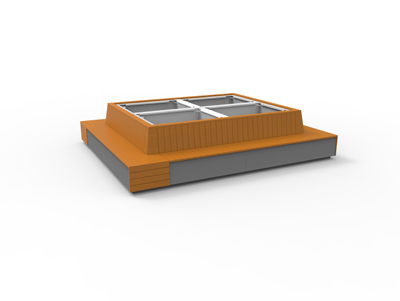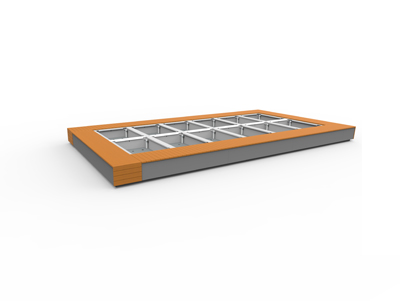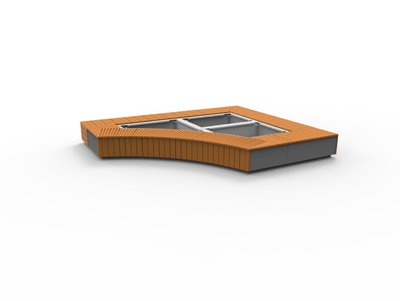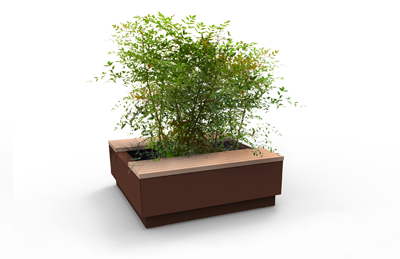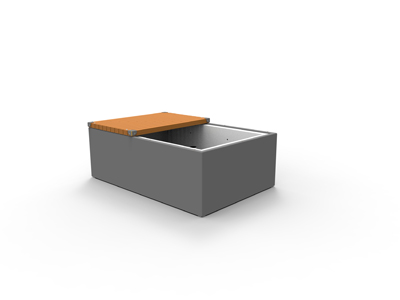 The Mobile Garden naturally invites socialising: the public uses it spontaneously, without being afraid of being too close to others. It brings people together, making it a true vector of livinf together.
Completed projects examples: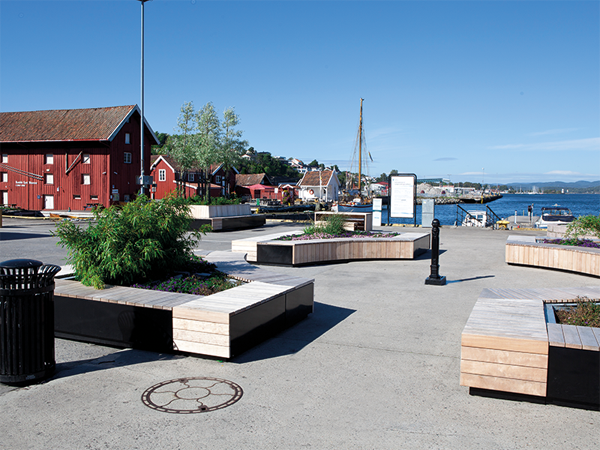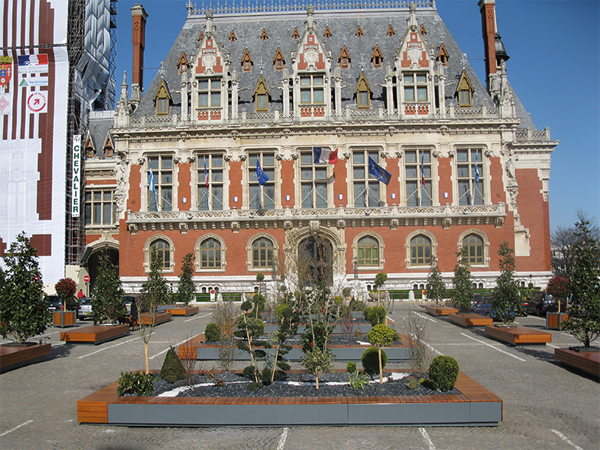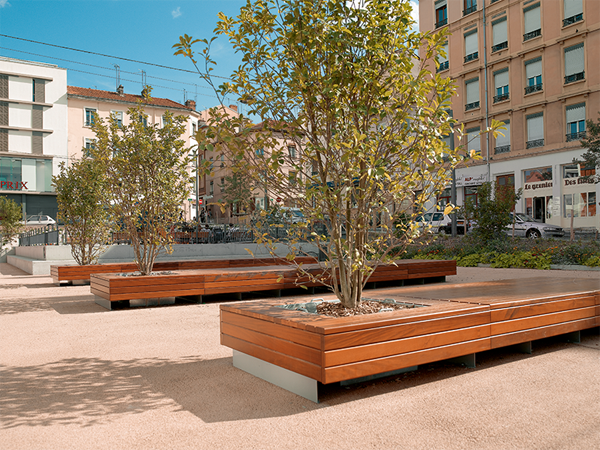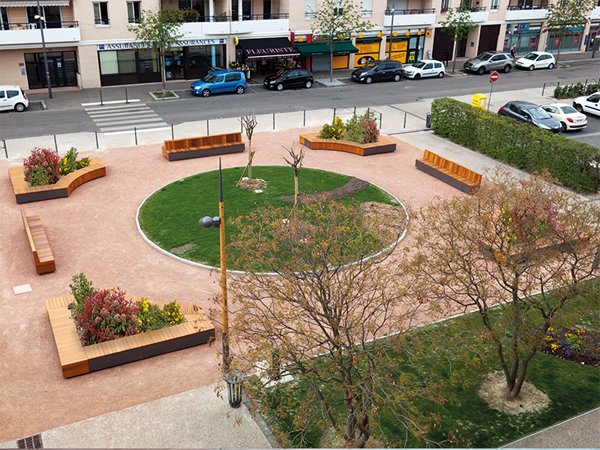 > The Mobile Garden: a nomade and modular solution!
"To project a strong image of the mobile garden, I worked on the geometry of French gardens, how they're arranged and composed."
We are not just providing a seat but also a bit of nature. The Mobile Garden lets you create intimacy in the public space.
Cécile Planchais, Designer