LINK: CREATING SOCIAL BONDS IN THE PUBLIC SPACE
The Street Table is a public group table for sitting around and spending a short time together. Sineu Graff designed it in collaboration with eco-designer Philippe RIEHLING, to add life and emotion to the city.
The Street Table has a modular system, so it can be infinitely extended: an initial 2-metre long module can be added to with 2-metre extensions, with no limit. The seats are freely arranged around the table and encourage accessibility.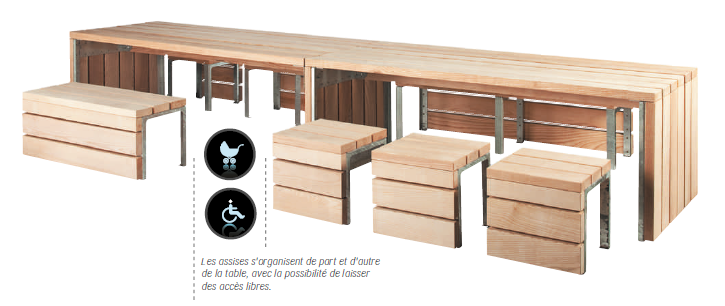 The Street Table integrates all types of environments. The design is subdued, the lines stretching out and describing a visual continuity that is accentuated with each extension.
To accommodate new behaviours, the LINK range comes in a complete line comprised of seated / standing sets, a low table set, a picnic table cloth, a canopy, rubbish bins; bicycle stands, fainting sofas and more.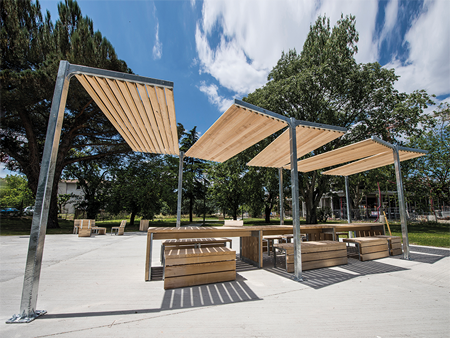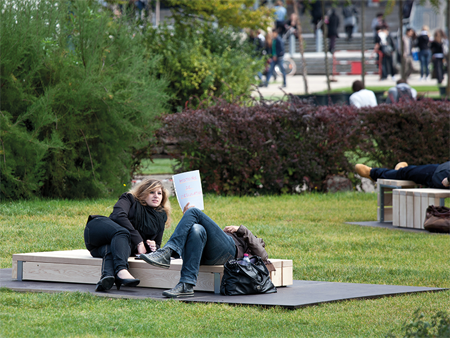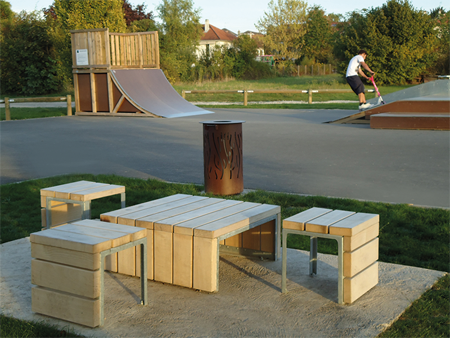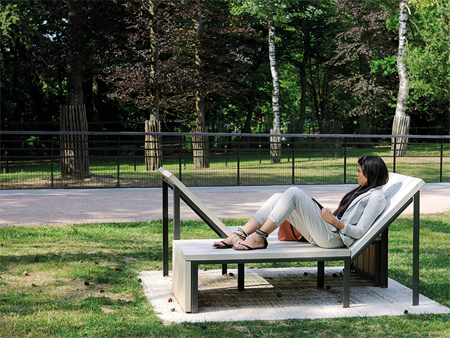 > Linear lengths for socialising, for furniture that encourages bonding!
AN ECO-DESIGNED RANGE
While the materials (ash/exotic wood and galvanised steel) pay homage to this classic of the countryside and green spaces, here the lines stretch out and describe a visual continuity that is accentuated with each extension. With the idea of eco-design, the design limits the use of materials through simple shapes and optimises transport by interlocking the seats within the table.