IDYLL: For plant-inspired development
The elegance of the Idyll collection adds a strong identity to the urban landscape and green spaces. The wide range lets you vary the configuration of the furniture according to the observed uses where it will be set up.
The choice of noble materials such as wood and cast iron, with invisible attachments and masked seals, gives these innovative fittings an unequalled finish.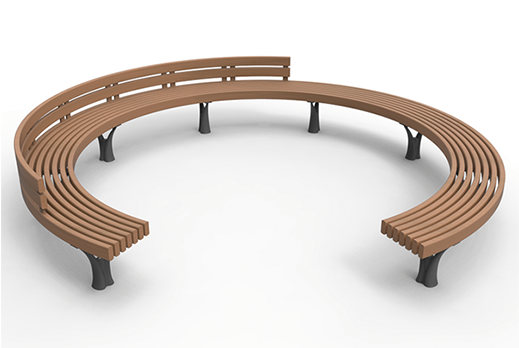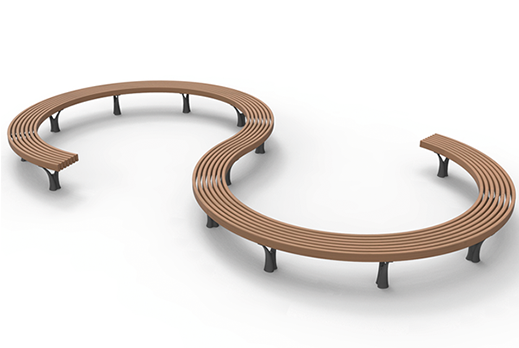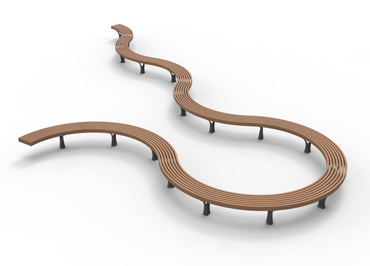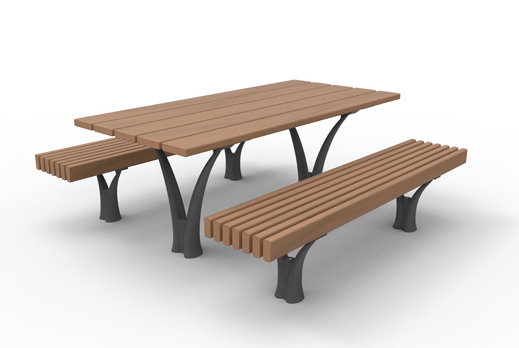 The delicate cast iron foot, inspired by vegetation, is a major part of the Idyll collection. It rises from the ground, extending and enveloping the seat, which is a canopy of wood profiles.
The fluidity of the curves and the linearity of the seats, alternating between solid and space, the polished wood slats with softened edges, and the texture of the cast iron are dialogues that the Idyll collection offers to magnify your city.
The Idyll collection - benches, bench seats, chairs, stools, tables - provides unlimited arrangements of unequalled seating, pushing the limits of creativity far away, enhancing the surroundings and multiplying reception and use capacity.
The collection also includes original and playful seats: "Leaves" and "Fruits".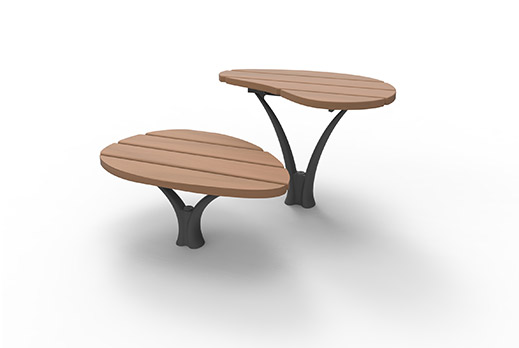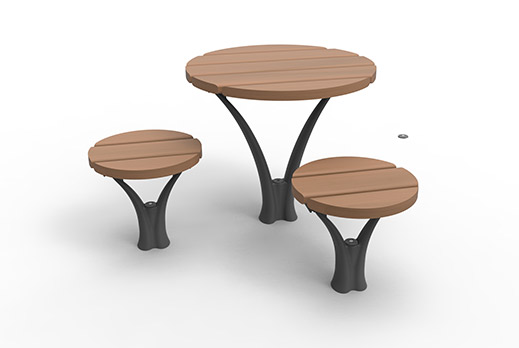 > Imagine the positions, play with the arrangements to create the right environment for the event!
The designer's vision
URBAN FURNITURE CREATING A SOCIAL DYNAMIC
The range of Idyll urban furniture is an invitation to meet people, to relax and to dream. It is comprised of different elements that act in unison: bench, bench seats, tables, stools, seating platforms." Idyll adapts to new ways of life, providing a warm space where meeting and sharing are encouraged.

Arturo Erbsman