MOUV'ROC OPEN: YOUR OUTDOOR FITNESS ROOM!
Sineu Graff has designed the Mouv'roc Open as an open fitness room to offer athletes, experienced or occasional, a sheltered space to do muscle strengthening or stretching exercises. It is accessible to everyone at any time of the day. The indoor equipment allows 12 users to practice a physical activity simultaneously and in one place. 4 additional users can perform their exercises on the outside of the wall.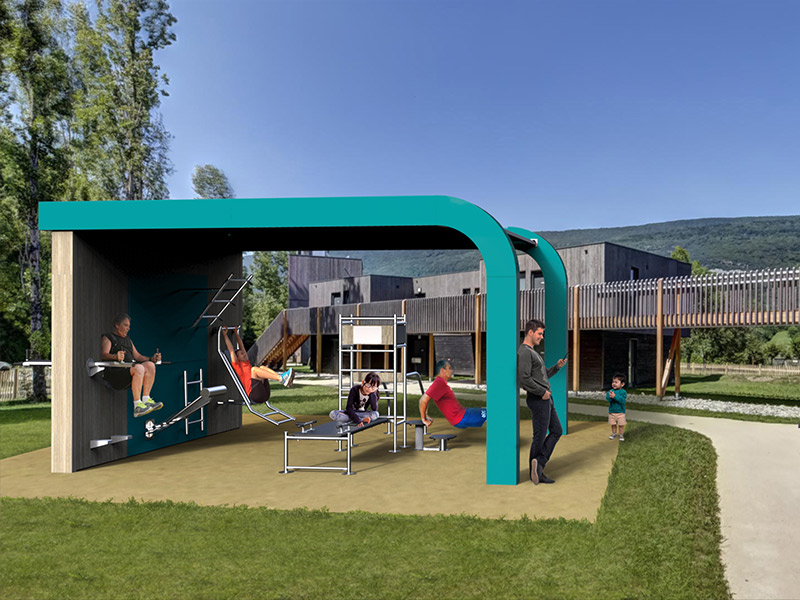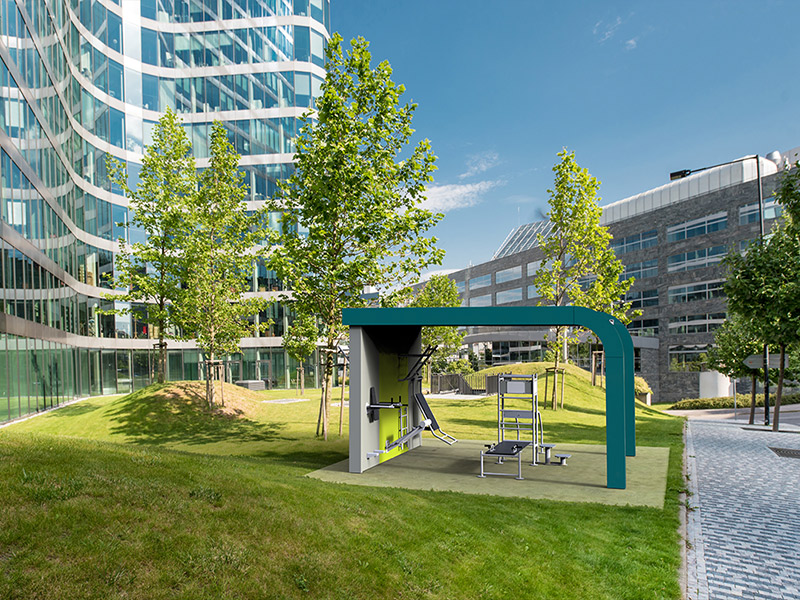 The Mouv'roc®: an innovative solution
The Mouv'roc® is a compact structure that lets several users practise a physical activity simultaneously, at the same place. It was designed as urban furniture, and the restrained lines make it easier to integrate all types of settings.
The Mouv'roc®: a source of well-being and friendship
The objective of the Mouv'roc® is to improve users' well-being and quality of life. It encourages physical activity: it is free to access and is installed near all living areas. It is a source of friendship: it brings users together around the practice of a sport, which is universal and positive.
The Mouv'roc®: universal and intergenerational
The ergonomics of the Mouv'roc® apparatus ensures an optimum working position for each person over 1.40m in height (ages 12 and up). This represents 85% of a city's population. The exercises associated with each apparatus are suitable for both occasional athletes and hardened sporting warriors. It is also accessible to persons with reduced mobility.
The Mouv'roc®: be active, safely
The Mouv'Roc was designed by incorporating the requirements of European standard NF EN 16630 specifying the general safety requirements for the manufacture, installation, inspection and maintenance of fixed free-access, open-air fitness modules. Mouv'Roc apparatus is fixed in place - users work without risk of losing their balance or getting stuck. The apparatus does not add load: the exercises are done with all or part of the body weight.
The different models
Each Mouv'roc® model has a certain number of pieces depending on how big it is. A series of exercises that people can practise freely is displayed on a panel.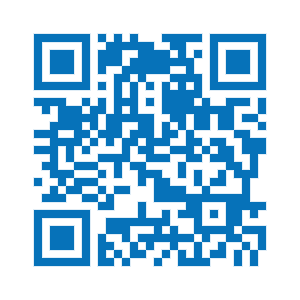 There is a QR CODE on each panel giving access to additional exercises. Gomouv' regularly add to this exercise base.
A Mouv'roc® to suit you
Customise your Mouv'roc® by selecting your paint banner from amongst 180 RAL shades and your decorative panel from amongst our rich selection of tones with material effects and modern colours to create a Mouv'roc® to suit your city.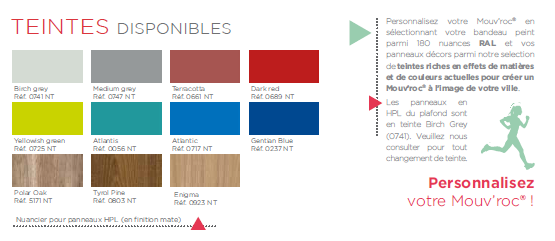 MOUV'ROC OPEN
16 users simultaneously
90 exercices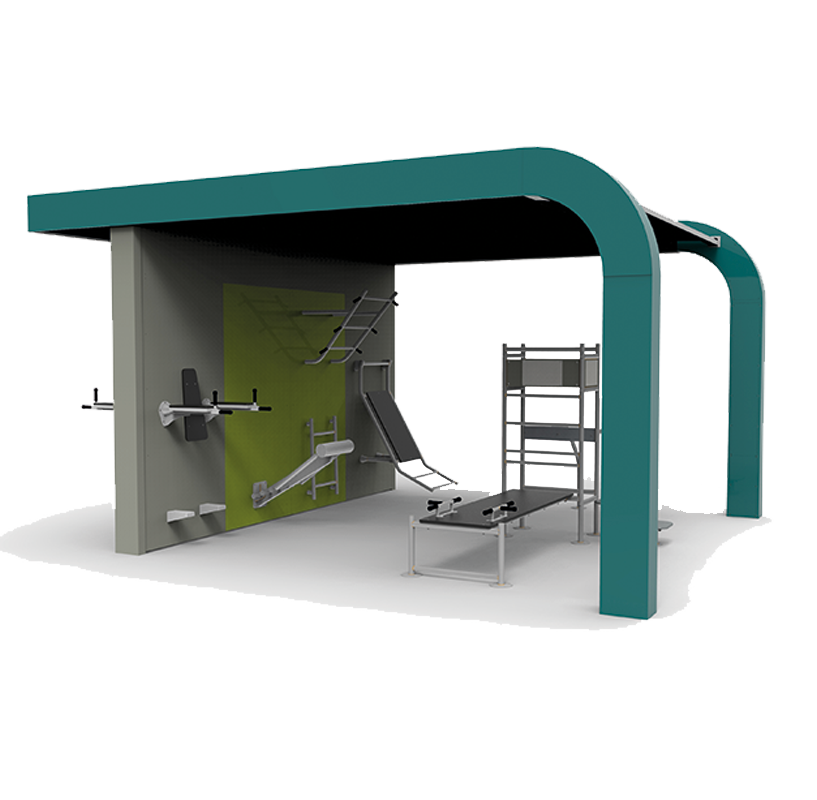 9 dedicated pieces of equipment for muscle reinforcement or stretching: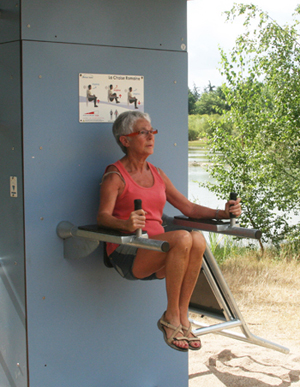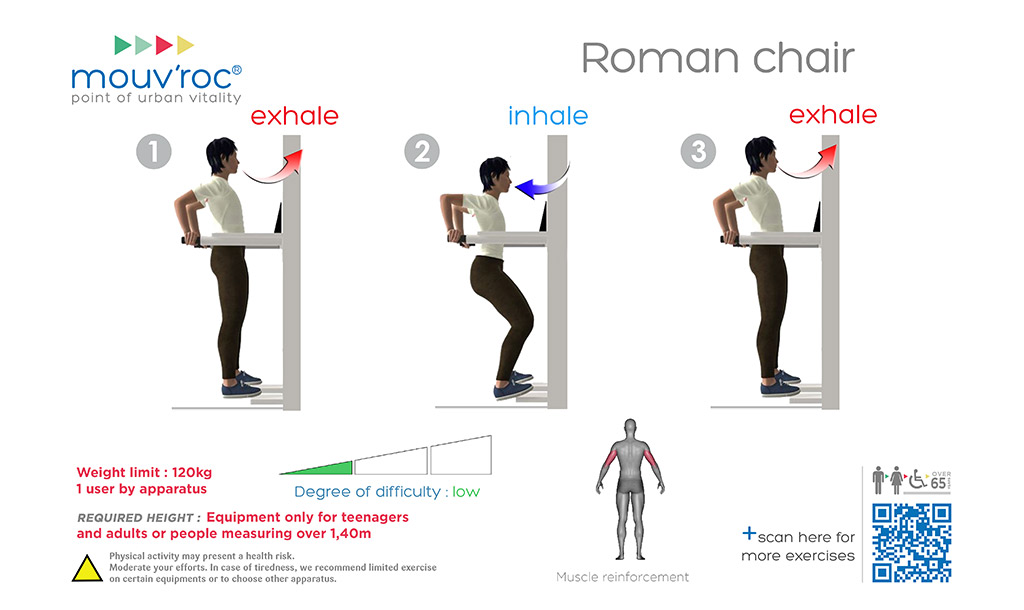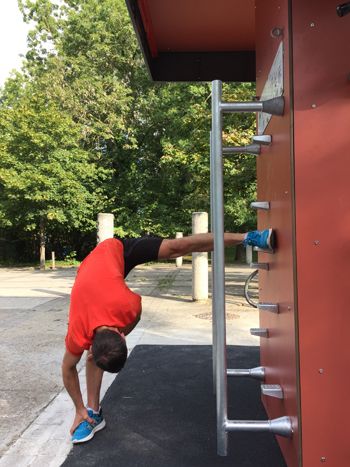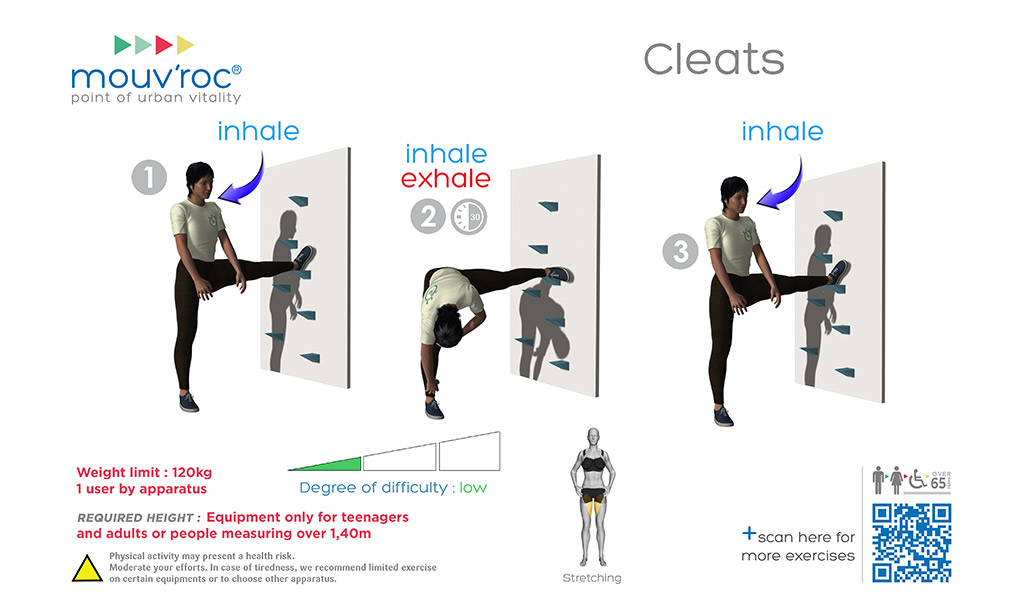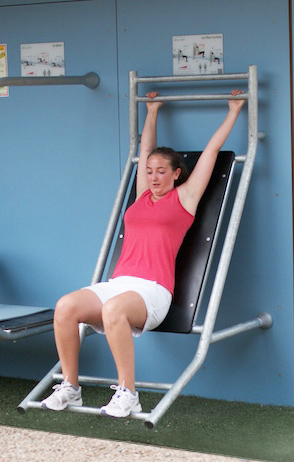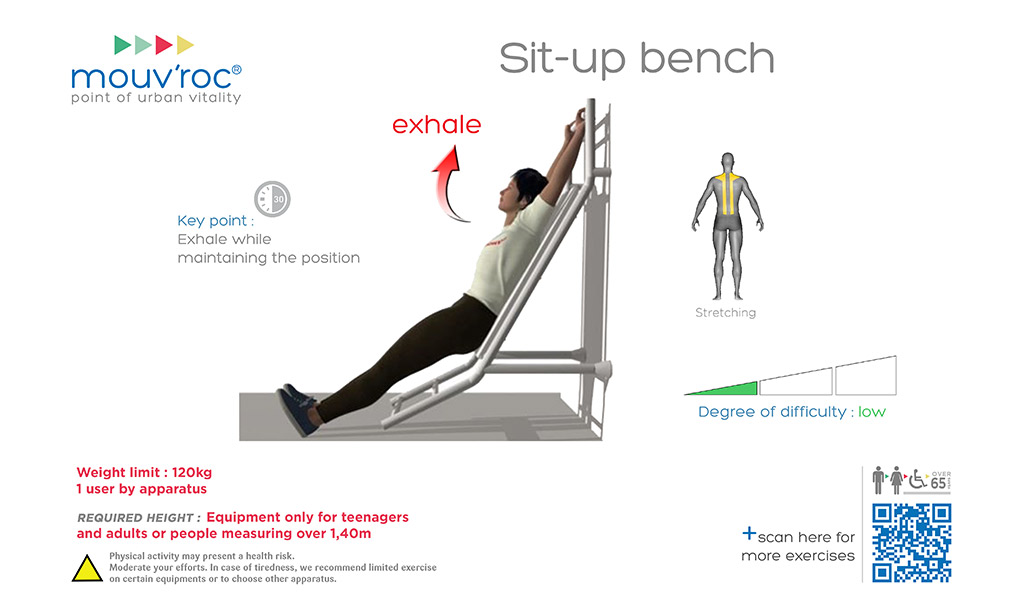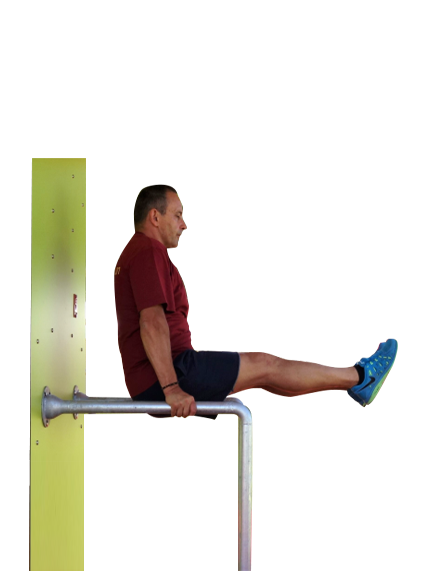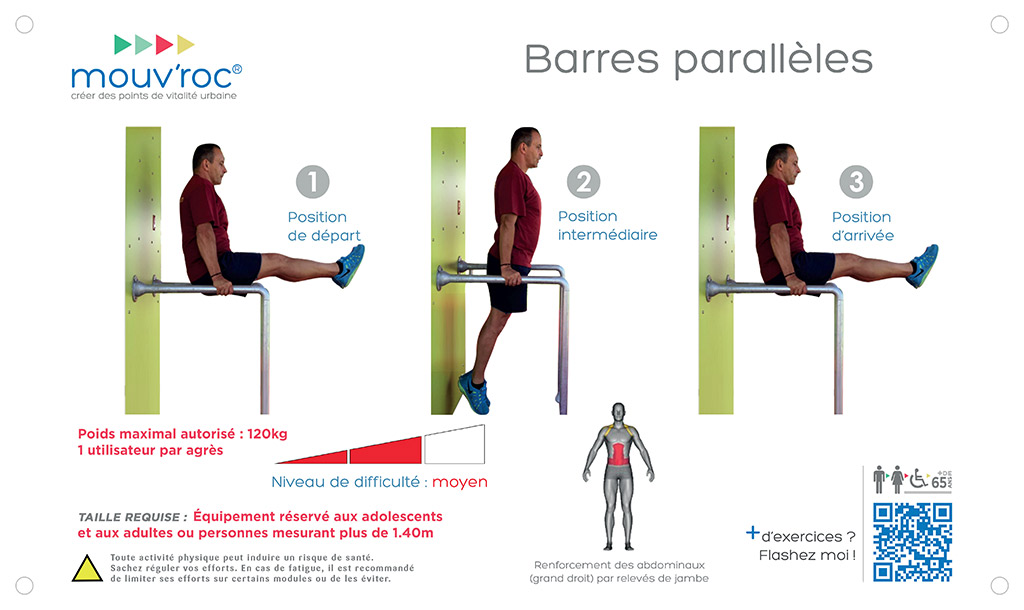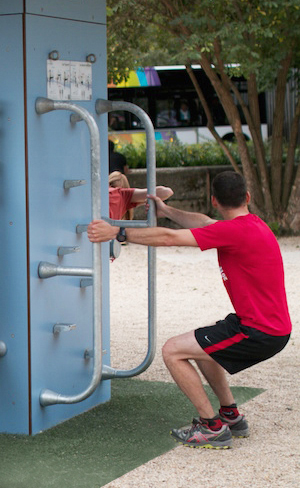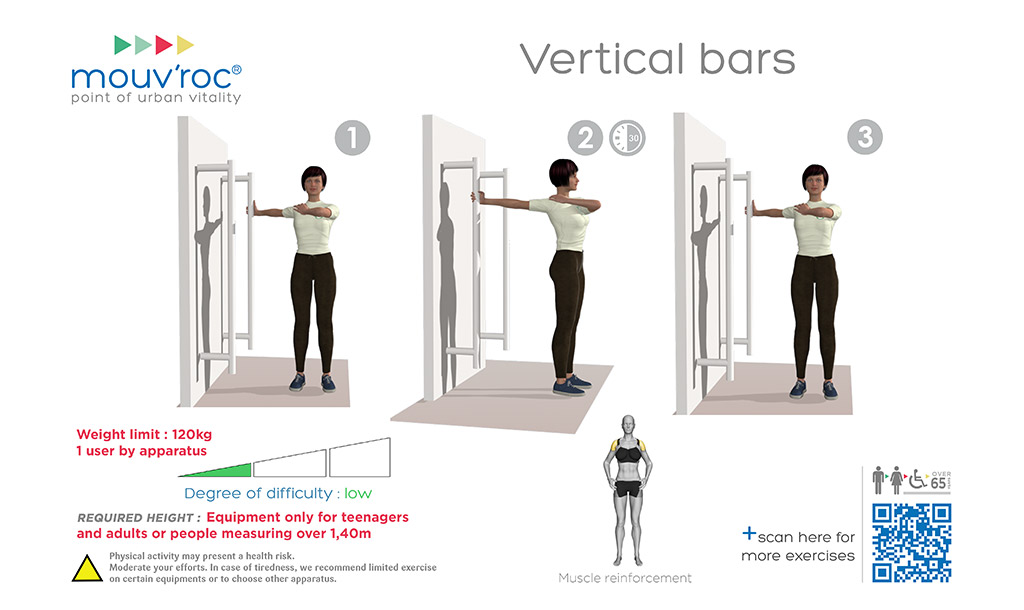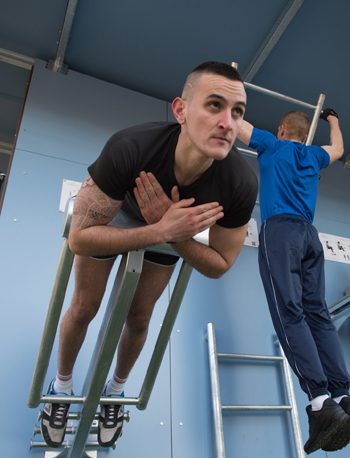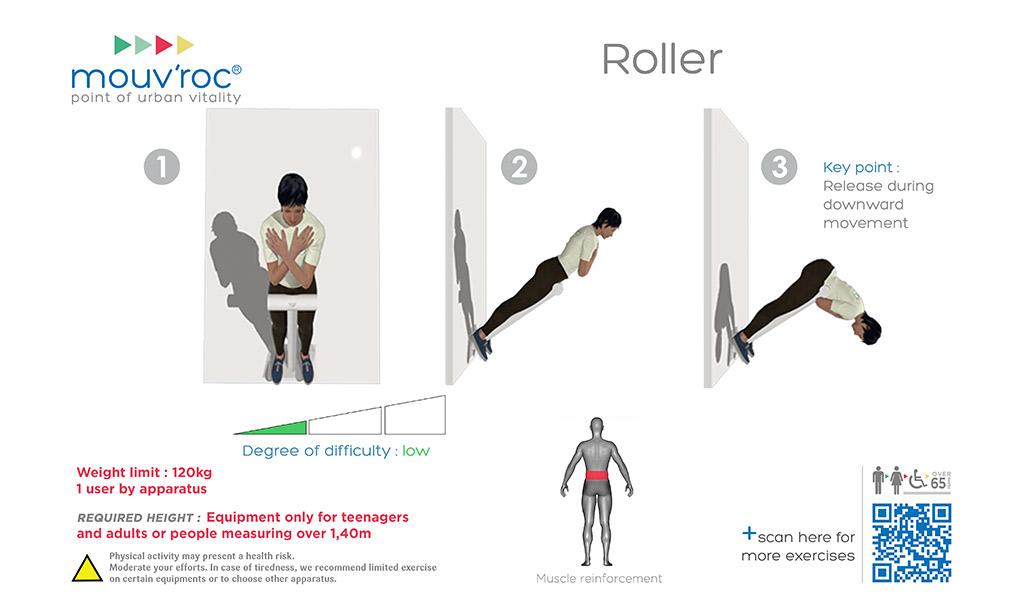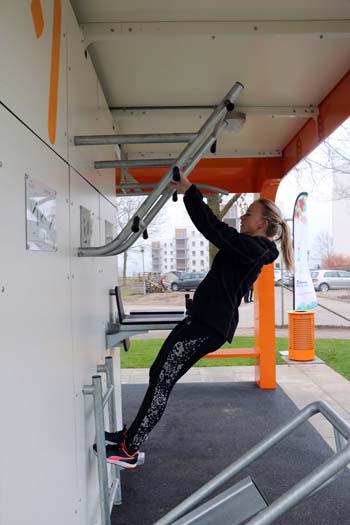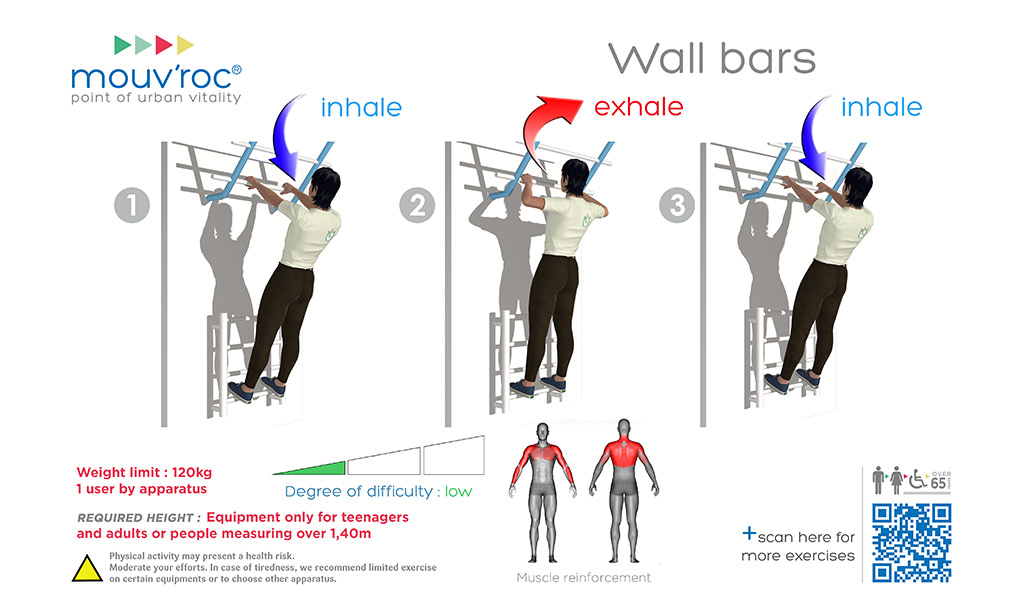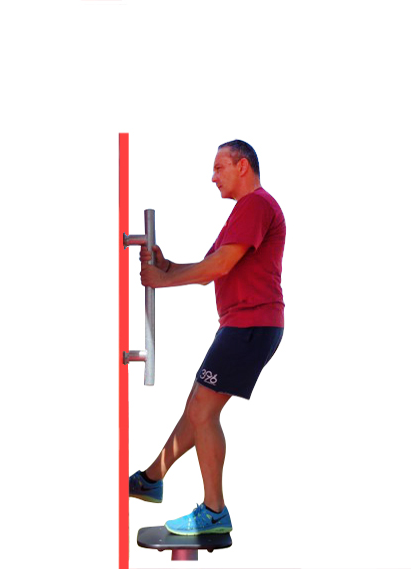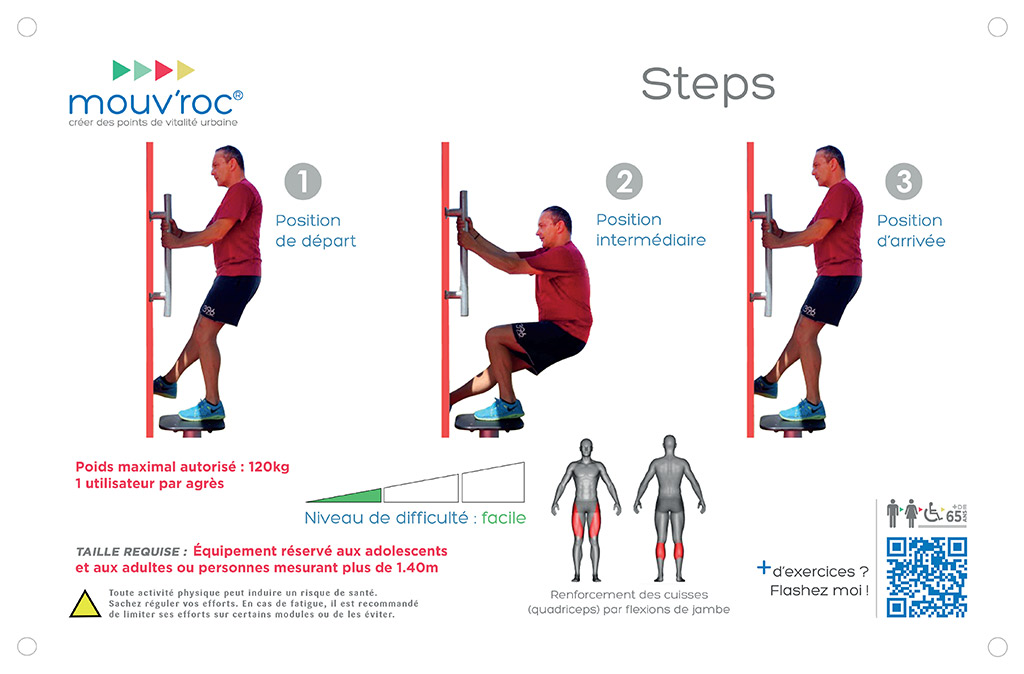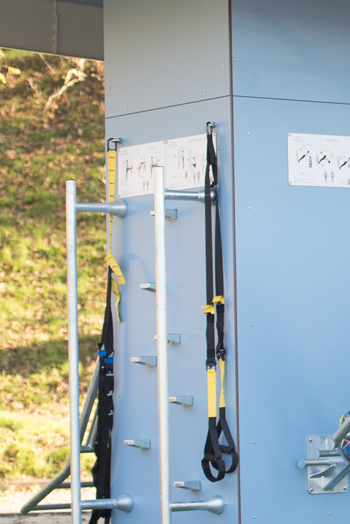 TRX
Many body weight exercice possibilities.